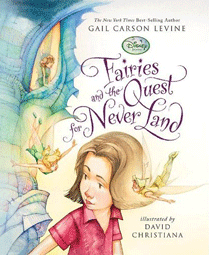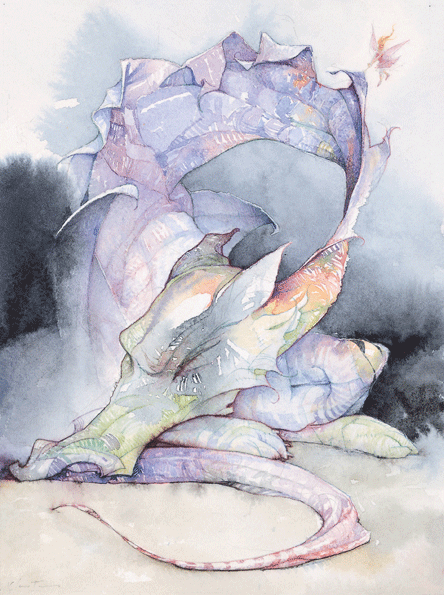 by David Christiana, ©Disney Enterprises, Inc
This is my latest in the Disney Fairies series.
When I was little I liked to go to amusement parks, and I always visited the fun house to stare into the fun-house mirror. I would stand on tiptoe to distort myself one way, then crouch to distort myself another, laughing as my face grew four feet long then two feet wide.
In Fairies and the Quest for Never Land, Tinker Bell builds a dragon catcher with a shiny chain that reflects a crazy image too. The fairies as well as the Clumsy (human) girl Gwendolyn can't resist looking in it.
It's fun to fool around with objects in a story. In this book several objects influence events, not just the dragon catcher. There's also the kiss that once protected Wendy from an arrow and that now produces visions of Fairy Haven. There's flying water, really! And a boulder that has to be sympathetic to fairies. But can a rock be sympathetic to anything? The answer means victory or defeat for fairies.